Bought this 70 convertible, has a tilt wheel with cruise.
Could the cruise control be a dealer add-on?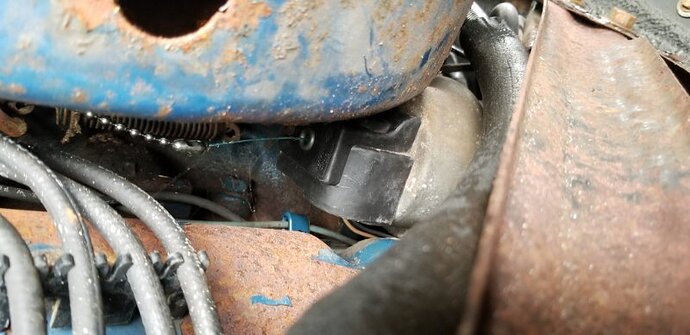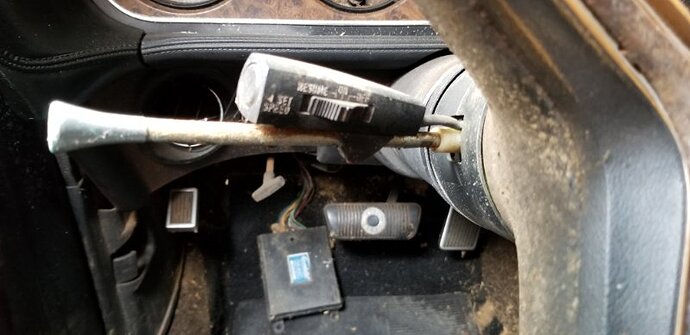 Yes, it's an aftermarket cruise kit. Cruise control wasn't on the option sheet for a Cougar in 1970 but I suppose it could have been added by the dealer.
That's an aftermarket unit that looks like a Sears cruise control unit I had back in the 70's. It probably was added by a previous owner rather than a dealer.
I remember seeing something like that in an old JC Whitney catalog.
The dealer would have had access to a Ford/Mercury install kit made by one of two suppliers (systems look different under the hood)
They might have sent it out to Sears or another shop around town and tacked on some $$ for profit or installed the company system . Either would be noted on the factory sales paperwork. If done at the factory or included with the car then it would show up on a Marti report
Maybe, But the original owner of my 70 hard top had ordered it with the rear window defogger. The selling dealer found this Cougar at another near by dealer and installed that before delivery. It does not show up on the deluxe marti report. Unless a dealer reported back to the manufacturer that they had modified the car it will not show up on a Marti report. And even then I doubt it would have made it in to he data base.
Agreed - On this example in particular since its aftermarket. In other cases options ordered were installed while others just included in the trunk. Depended on the option or accessory ordered at the point of the order