There are many places to buy interior material for your car. But what if your not having any luck finding exactly what you want. Maybe, SMS Auto Fabrics may have what you want. They have a pretty easy to use website, and you can order some samples based on your car interior color codes. My 1970 uses 6Z Dark Tobacco,
and my 68 uses, 6K Light Aqua. Order your free samples, wait a week or 2, and you should receive, something like this.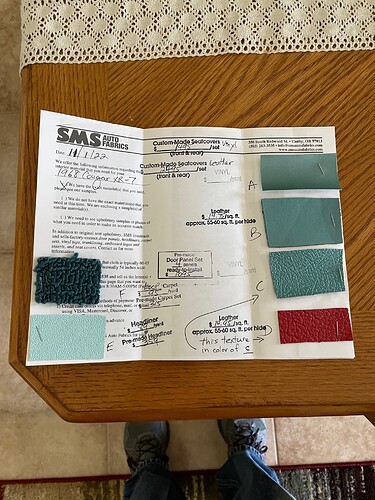 These samples are great for having paint matched
Just thought I would share. Many people already know this kind of info.