Hey guys,
This past weekend I just picked up two 1968 Mercury Colony Park wagons. It was a package of a running car and what was considered a parts car. Well, the parts car is too good to part out. I drove it on the trailer and it doesn't have much rust. Definitely worth saving.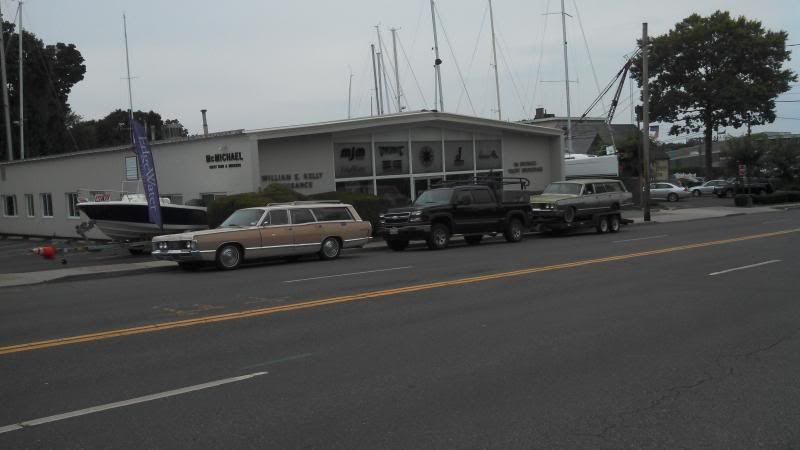 The parts car is Lime Frost Green with the wood paneling. Options are p/s, p/b, a/c. 390 2v, C-6.





The main car was Saxony Yellow with wood paneling. The car hs been painted a cream color and the paneling was painted tan. This car has a 428 and C-6. Options are p/s, p/b, p/w, p/l, p/seat.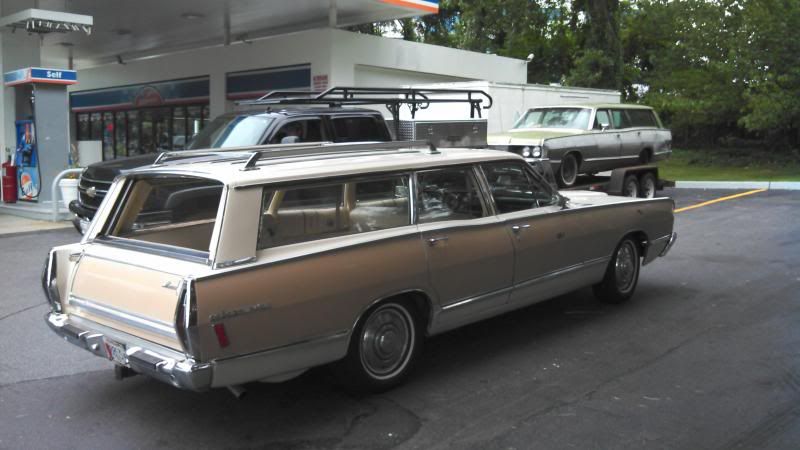 It was a long day of driving to go to the middle of Long Island and back. I drove the yellow car home while my friend trailered the green one. The 428 car ran pretty well all the way home. Gas mileage wasn't horrendous either.