Alright, so, as most of us know, the grille bars on 67-68 Cougars are supposed to be painted silver on either side of the chrome, with black background sections. In the past couple months, however, I've seen a couple examples where people have gone all black, except for the chrome ends, and I have to say I like it a lot. It gives the chrome bars better contrast, whereas the silver can look a little dingy. This weekend I took a couple closeup shots of two similar cars with the different paint treatments:
Factory-style silver sides: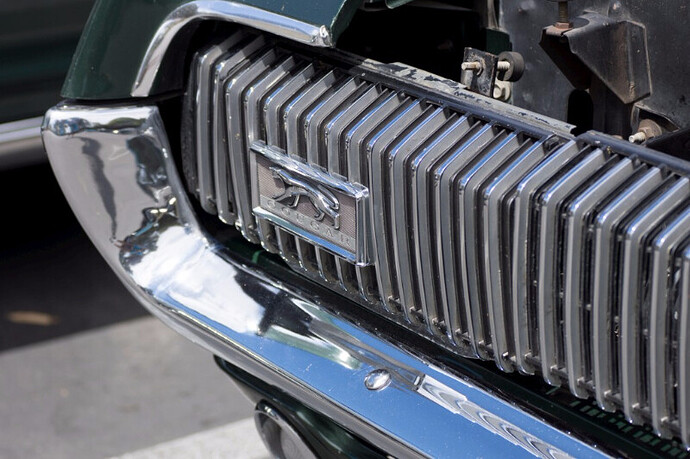 All-black / chrome: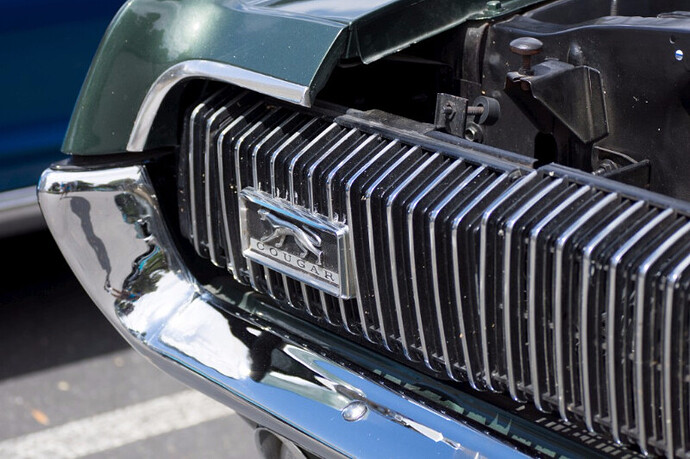 I have to say this presents a tough choice for me, since I'm doing a pretty "faithful to original" restoration. To me the all-black looks better. It would also be easier to do.
If anyone else has thoughts / opinions / pics to share, go for it!
Oh yeah, here's another example of the all-black treatment. I photo'd this car a couple months ago and it made me think seriously about doing the same thing to my grille.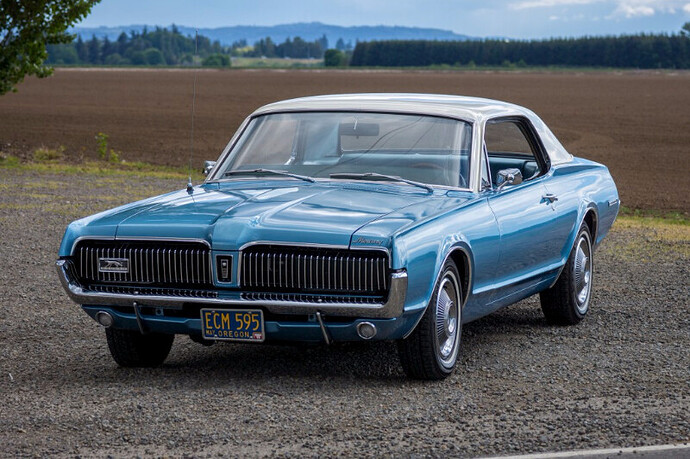 IMO you don't really notice the lack of silver, you just notice, "hey, that's a pretty grille."