I wonder if any member has an image of this seal and the clips ( together ) that were used to secure it to the upper radiator support. The kind of image I seek is one from a source like the Ford or L-M MPC or one of the Jim Osborn reprinted assembly manuals. There are a number of 'real' / actual images for Mustangs with the seal and clips ( like this from the Dead Nuts On website ):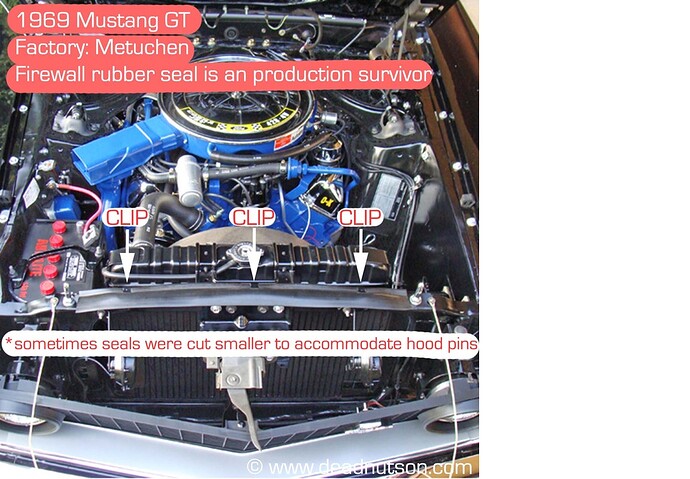 but they don't show the seal and clips with their part numbers ( or basic ) or the hardware numbers. Here's what I have: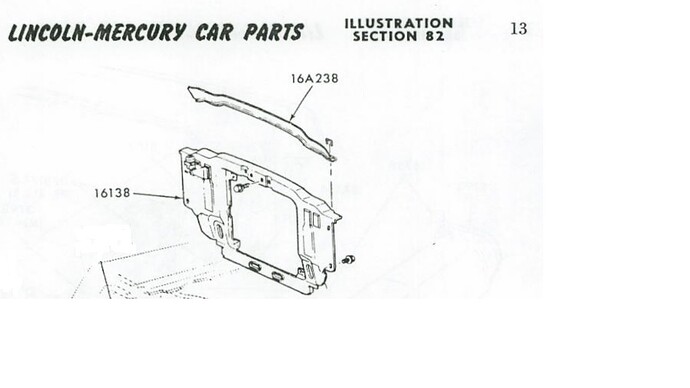 You can see this image ( from the L-M MPC ) shows the seal and the staples that were used in its attachment to the upper radiator support. But it doesn't show the clips, which had a hardware # of 371141-S32 ( and the clips were probably utilized as a backup for when the staple gun wasn't used ).
I have the Osborn Electrical, Body, and Chassis Assembly manuals as well as the Engine Equipment Assembly Manual. But I cannot see any image or reference to the seal and the clips together.
Perhaps there is an image in the Weld and Sealant Assembly Manual ( which I do not have ) ?
Any help that another member can provide to help me with an image of the seal, clips and the p/n's and hardware numbers together would be greatly appreciated !