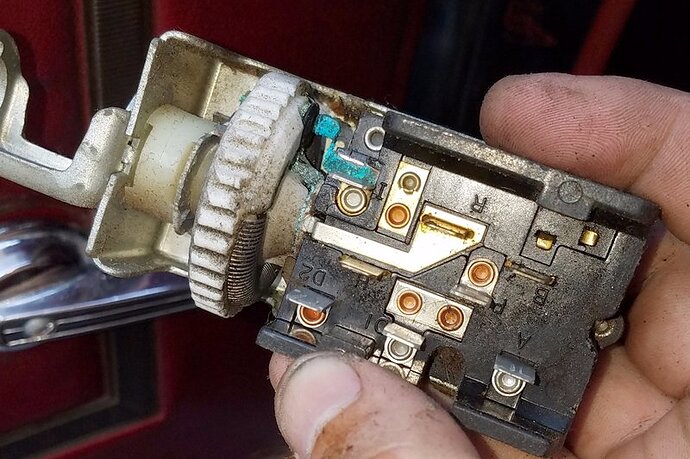 My new project has headlights but no dash lights. When I pulled the headlight switch, I found quite a bit of corrosion. I sprayed it with contact cleaner and gave it a good brushing, but that didn't seem to help anything.
Is there any way to clean/fix the rheostat or is replacing the headlight switch the only solution?
Also, would it damage anything to jumper the headlight tab to the dash tab to bypass the rheostat and check if the dash lights come on?