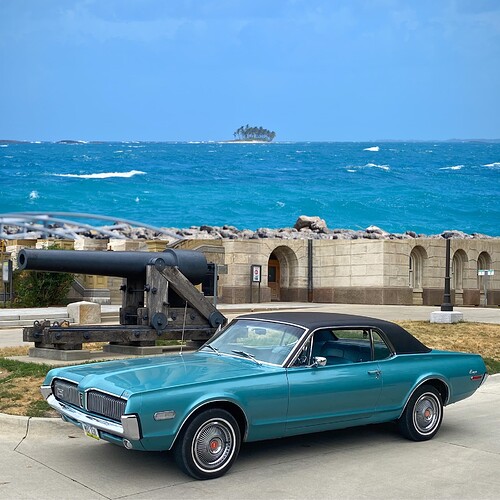 My super clean stock 289/302 2v Caribbean blue kitten !
Had a 68 302 4v my senior year of high school (1980) and now I'm back !
My vin and Marti says 289 2v. My engine says 302 2v and previous owner of 26 years thought it was a 302 - I'm 3rd owner - it shows 46,000 miles. A few very minor issues like back window won't roll - will get it.
Built in June 7, 1968 - research seems to indicate at the time they were switching from 289 to 302 you could get all kinds of weirdness in motor parts. Including 289s built on 302 blocks.