Since I went in for the Heater Core, I let Don sell me a bunch of stuff from the "while you're in there" section of the Video.
I Did The Light Diffusers, the RocketMan Tach, and LED Lights.
The Tach Needle is a bit "Orange" compared to the 51 year old needles on the rest of the gauges. As my Dad used to say, a man on a galloping horse won't notice.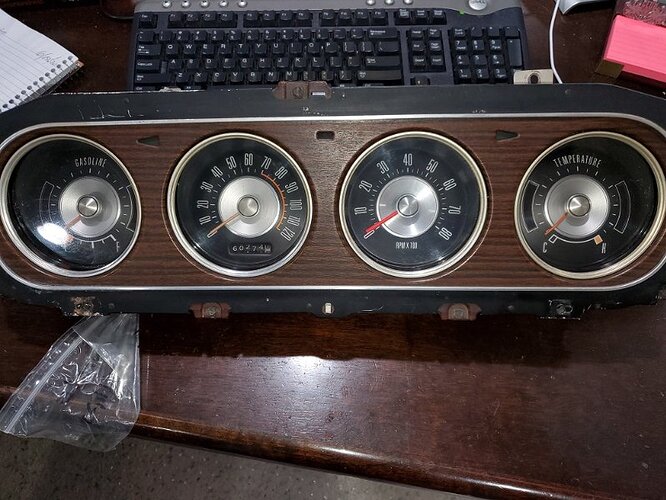 Now, Scott Drake, the maker of the light diffusers, needs his Butt Kicked. The diffusers come in packages of 4, there are 5 in the Cluster. Yeah you have to buy 2 packs for a complete job, anybody need 3 Blue Diffusers? <Rant Switch+OFF>