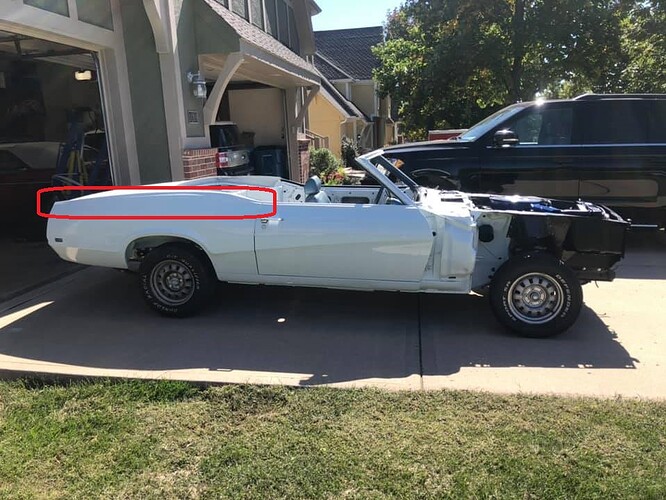 I am just sick with myself. I just junked the back half of a 'vert shell I had laying around for years before I noticed my bodyman incorrectly installed the quarter skin on my car. He installed a coupe quarter up to the bodyline instead of further down. The car is painted and I didn't notice it until trying to get the door and rear quarter extension to fit.
Does anyone out there have a crusty rusty junked out shell out there that might have this piece on it.
I will travel and cut myself if needed. Or travel and buy the rest of the shell???
It's killing me that he did this. It's a subtle difference, but I can't unsee it.