My first try at posting in the new format…hope it works!
Just spotted this one on Craigslist; not mine.
1968 Cougar xr7 - cars & trucks - by owner - vehicle automotive sale (craigslist.org)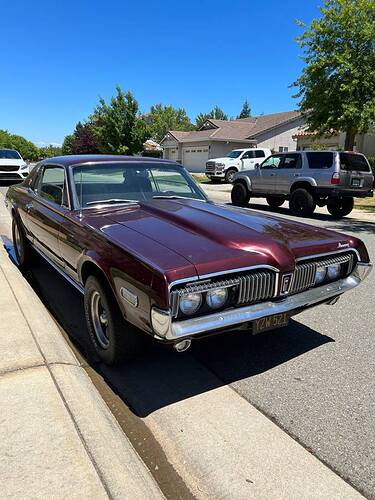 I agree, it is interesting. I can see somebody spent a lot of time on it.
Well that's a pretty unique hood, and likely one of a kind too. I wonder if the fabrication work was done with metal or fiberglass? Looks good IMHO