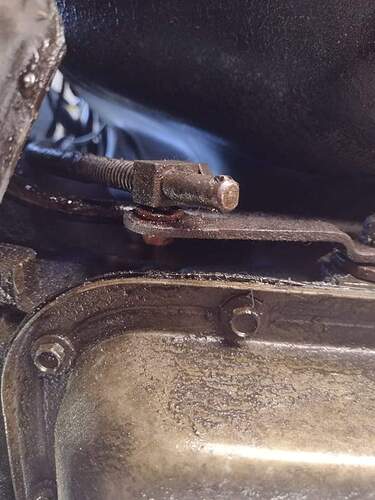 Amazing what one, thin, metal "bracket" can do​:persevere:


I've lost the "connector with no name" but both times my girl refused to shift, I found it unhooked.
I'm thinking linkage as for the name but it's that wrench looking item just above the pan with the two bolts about mid picture.
My model is an 87.
I stayed on the phone with West Coast only long enough to get this website name because at this point, I'm not even sure of this items exact name in order to have a phone convo in which you cannot conjure a mental image as well😆.
Help?!?!? Please!! Thank meow!!!