Hello All,
Well you all helped me determine why my column felt like a hair dryer since the bottom tube was missing the seal. So I fixed that by laser cutting some 1/2 foam pieces.
As luck would have it, you fix one thing, you get another issue. My 67 tilt-away wheel has worked flawlessly and then yesterday I noticed on the way home from work that my wheel has about 1/8" play towards the locking direction. So I got home and took the wheel off and checked the pivot pins and they are all in place. Everything looks good and nothing is broken. The swing away works fine opening and closing the door. It just seems like the locking position has developed slop.
While there, I checked the tilt locking levers. They look good and pins are where they should be. One thing I did notice is that the levers don't engage at the same time. See Image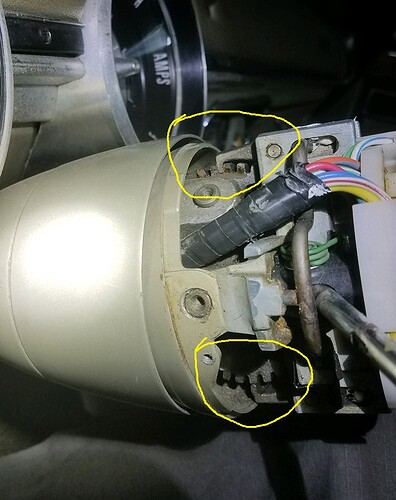 Looking at WCCC site I noticed this image and it shows them the same way.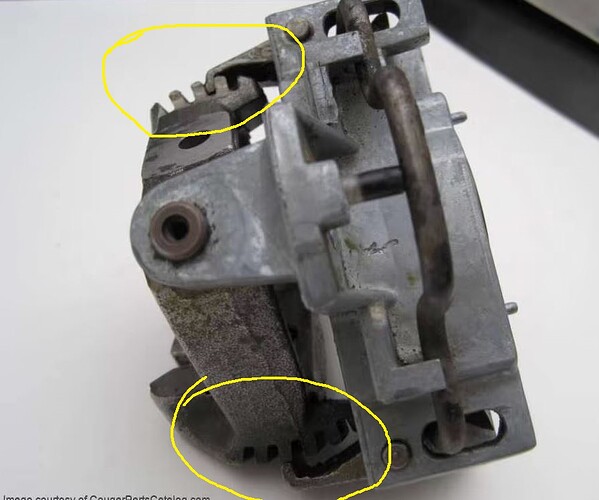 So I guess this was correct? Ford's way of giving more tilt positions?
So back to the swing, is there some adjustment that can be made? Will I need to pull the column?
Thanks,
Jim