I'm starting the body work on my 67 standard, and I'd really like to dress up the rear end by adding the XR7-G exhaust cut-outs and trim in the rear valance.
A couple questions to those who have done this before. How did you cut the radius curve at the top? I'm worried my rotary cutter won't do the curve clean, so I wasn't sure if I should try a hack saw for that part or what exactly. Any tips are appreciated.
Second question, can I just shorten the exhaust hangers in the rear to raise the exhaust tips up into the cutouts or will I need to completely replace the exhaust pipes from the mufflers back?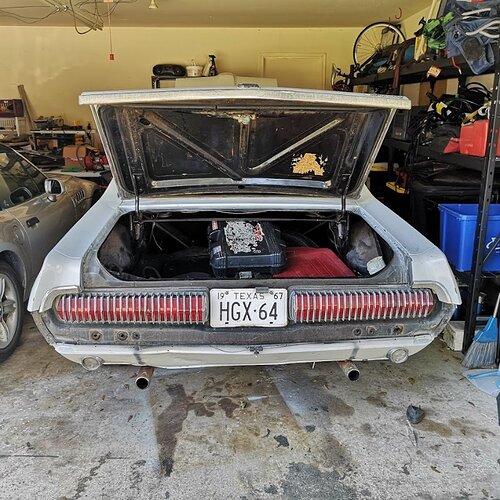 By the way, when I finally pulled off the rear bumper I found the missing bumper filler rubber piece inside it, the remains of an air shock system and the evidence that whoever painted the car last didn't bother to remove the bumperettes when they did it.
Thanks for any help.