Really like that truck! 48, 49, or 50? Keeping it original, or planning for updated drivetrain?
Planning on a rollback, 7.3L diesel with a 6 speed manual. Updated interior with the creature comforts. The exterior will keep the 1949 look. Of course may be subject to change.
So awesome!

)
Gotta love the old trucks…especially when they are rollbacks. Here is one I picked up a few months ago. This Brockway was built in Cortland, NY back in 1962. Cummins 262 with a 13 speed. It drives great, though it needs some TLC and paint. The Cougar was my transportation down to Ohio, loaded up and drove the truck home to Massachusetts.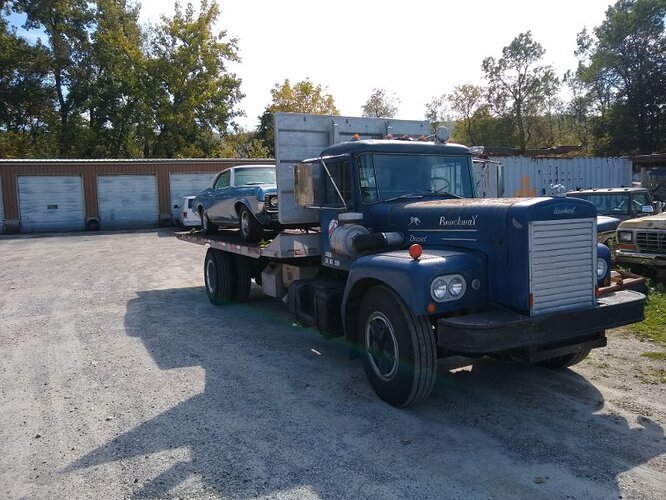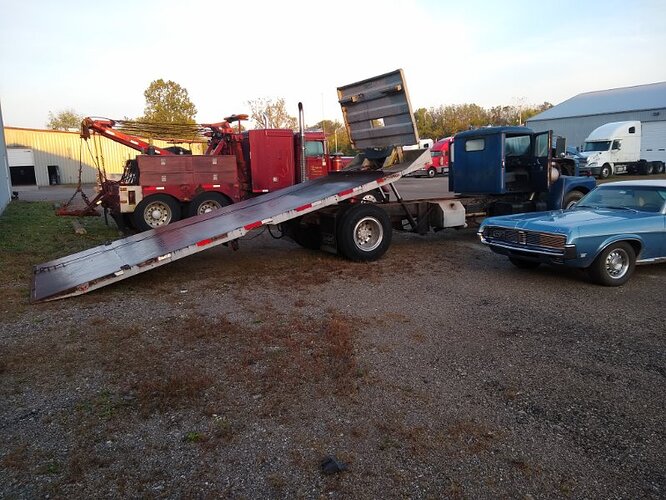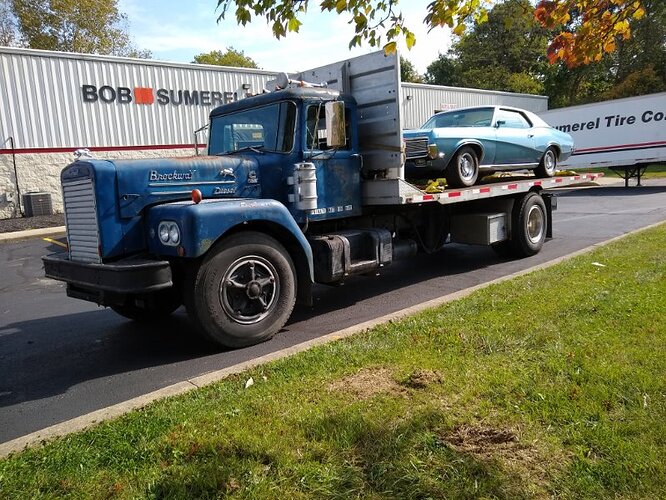 Very cool! I like the choose of drivetrain!
45 minutes from my house.