Ran across a problem with installing the frame side Z-Bar mount. I have a 68 Cougar with a 390 FE that I am converting from automatic to toploader 4 speed. I also have the TCP manual rack and pinion steering and FPA headers to further complicate things. When I went to install the frame mount z-bar mount I discovered the rack and pinion shaft prevents the installation of z-bar if I use the designated holes in the frame with the welded in nuts.
See the picture below. Note that there is a third unthreaded hole closest to the firewall.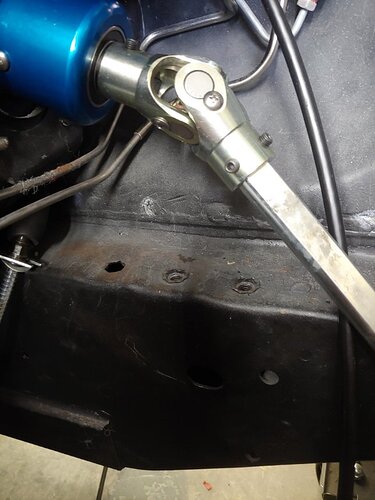 If I add a weld in nut to this third hole and move the mounting bracket towards the firewall all is good and I have plenty of clearance for the z-bar as shown below: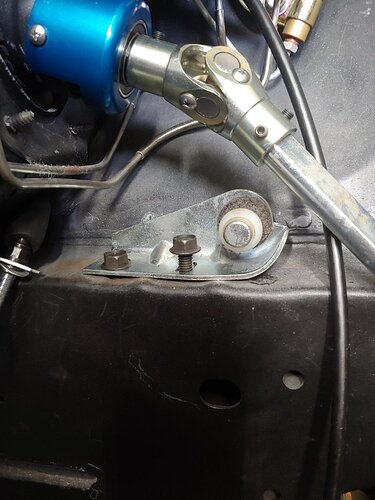 Since the big block engine side z-bar mount does not screw into the engine block like a small block does and uses a bracket that I believe I can add a pacer block to move its mount rearward also to align with the frame mount side. Here is a picture of the big block engine mounting bracket: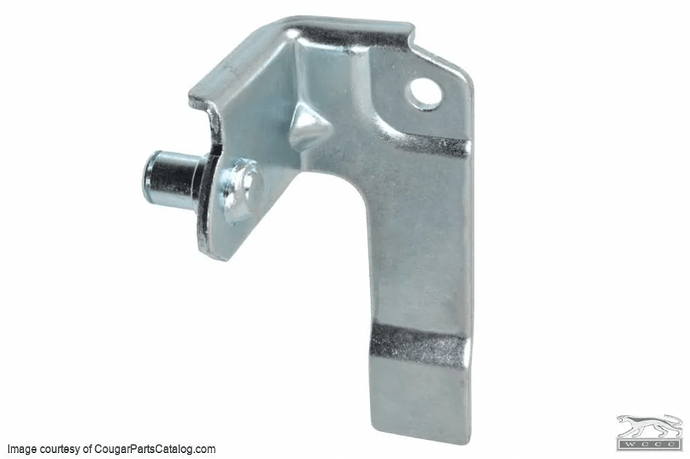 Has anyone else mounted their z-bar in this fashion and does it cause any issues with the clutch operation? Since moving the z-bar back towards the firewall will tilt the top of the z-bar forward and the lower part backward I know the lower linkage will be shorter but that rod is adjustable anyways so I don't see that as an issue. If this does not work out I will have to go with the hydraulic clutch route which I would like to avoid if possible.
Thanks for any input or advice. Jim R.