I'm hoping someone could help answer a question for me. Top Cat arrived Wednesday and once I got it into the shop I started looking the car over. One of the first things I noticed is a set of numbers that appears above VIN # in the cut out VIN area like what would be seen on a 1967 fender. I asked Don Rush and he brought up a good point about the fender Vin cut out. He asked if it was a 1967 fender that was cut to accept the 1968 marker light. I will have to get out to the shop and check this later. This photo is on the drivers side fender apron and the lower number matches the door tag and windshield VIN plate. I'm not sure what the other numbers above the VIN mean? Does anyone have an idea?
Numbers above VIN # ?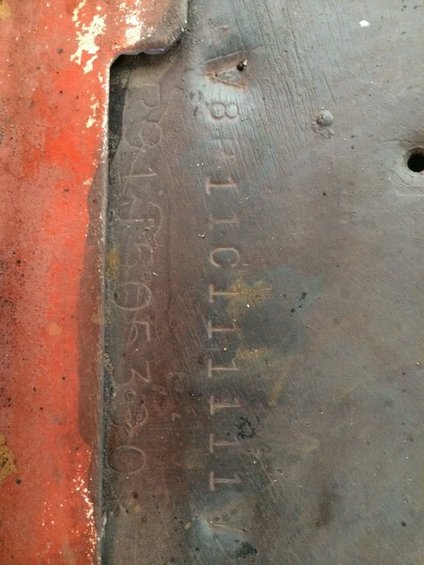 I found this post on a Mustang Forum. Here is the quoted text and a link.
"I used to own a totally legit early KR convertible, with all of its original tags, known history, and no accident damage. The original Ford VIN stamping on both sides of the fender aprons (under the fenders & under the Shelby VIN tag) read "8T11C111111". Made no sense at all."
It sounds very similar to what I have except for the T my numbers appear to have a P.
Thanks for any help.
Steven