Cool! Interested to follow along
In for this. Good luck on the build.
Bodywork update, epoxy primer:

Both doors where rust buckets and has now new lower sections and passenger side was the worst one. Front body and fenders where generally very good and trunk, rear wheel arches and doors took ca. 70% of the metalwork.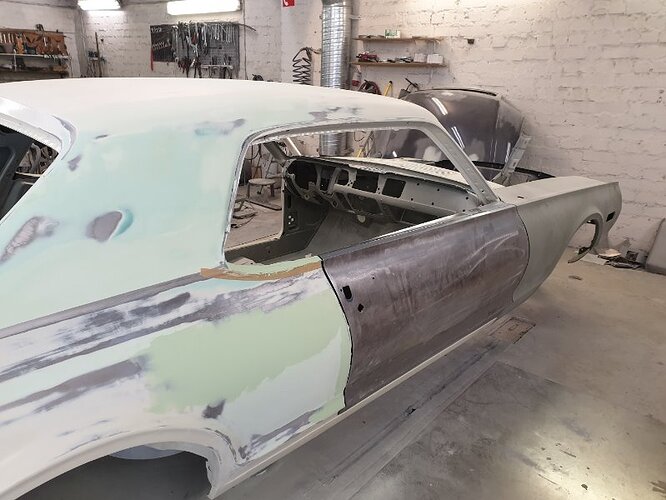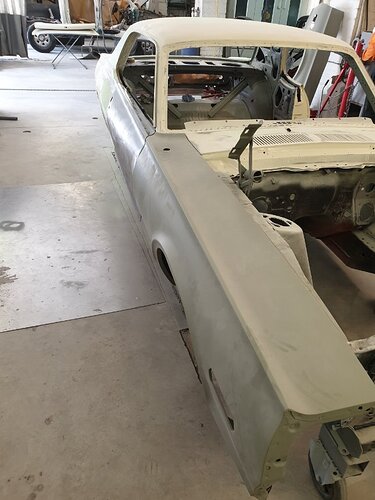 Looking gooda. Any custom touches?
Whole rear suspension will be custom made and front will receive "track style" upgrades as well, but outside touches will stay minimal. Car will have a 15 inch balloon style "cop wheels" and beefy stance, 4 x adjustable coilovers and wilwood discs, quick ratio rack and pinion steering etc… I prefer that old school NASCAR look over modern

Prepping car ready for paint, random pics…

Nice work! I consider myself very lucky not to have to deal with rust on my car. Definitely adds a level of difficulty to body work
Looking good.
What are "cop wheels".
Cop wheels are regular black painted steel wheels with high sidewall tires. I have these mounted in this earlier dismantling picture…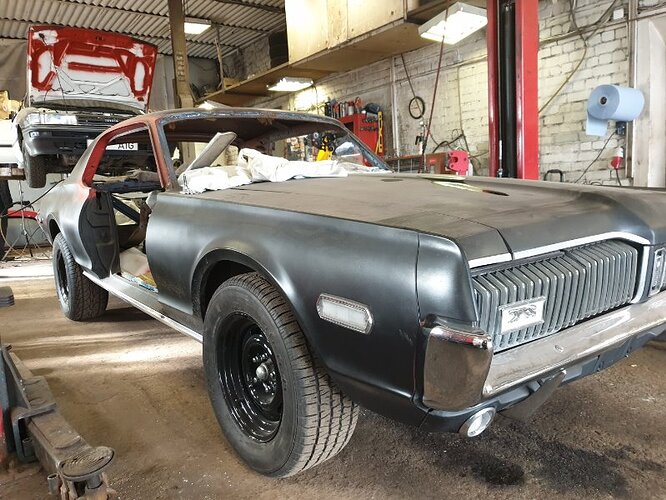 Thanks, didn't know they were called that.
I had cop wheels on my 63 Galaxie 500.
I thought it looked pretty cool

I dig the mods, keep up the good work
What's your upper mounting solution for the rear coil overs?
Welded square tube crossbar and it is the new main stiffening structure element in the rear. To make room for upper 4-link bars, original sheet metal reinforcement element has been cut off, also original frame inner sides has got an a extra layer of metal and rear anti-roll bar will mount there as well.
I will reuse original 302 engine block (0.40 over) and crank, all rest will be a new, so healthy 350+hp are planned.