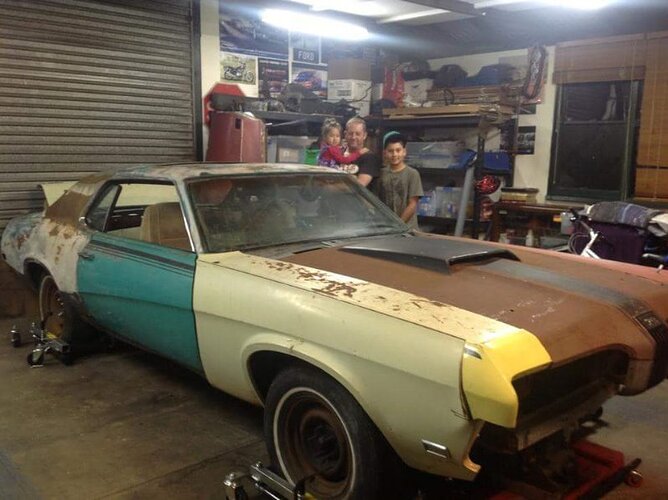 Hey Guys, this looks like a great site so I thought Id better introduce myself now my Eliminator has arrived.
Nothing to get too excited about because it looks like crap atm but most of my projects usually start the same way. My cougar has been in Australia a while now and originally came from Arizona, it needs a
full
resto but has potential with options like sunroof, trim, colour etc.
Im in the process of finishing a XA GT coupe which has been on the go for nearly 5 years and should hopefully be back on the road before the end of 2013.
I dont know a lot about cougars except for the similarities in Ford 351 motors, fmx's and 9" diffs like the aussie GTs.
This one will be a long term job for me so I will probably ask lots of questions but will also try to contribute where I can.
cheers Brett