Scott Drake has recently introduced an aluminum alloy wheel that is a modern take on the classic Mustang styled steel wheel. They call it the "Legendary" series. (They already do an aluminum modern Magnum 500) Here's what the SS wheel looks like:
This got us to thinking - what about a Mercury / Cougar version? Getting rid of the holes in the 5 "spokes" you could almost look at it as a modern alternative to Cragars too.
I've gone ahead and photoshopped a couple examples, one is just with the holes filled in, and the other is with the original-style "windows" cut out in between the spokes.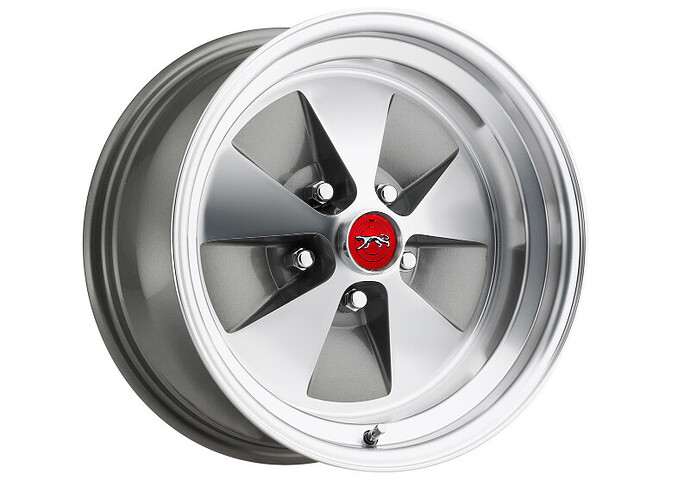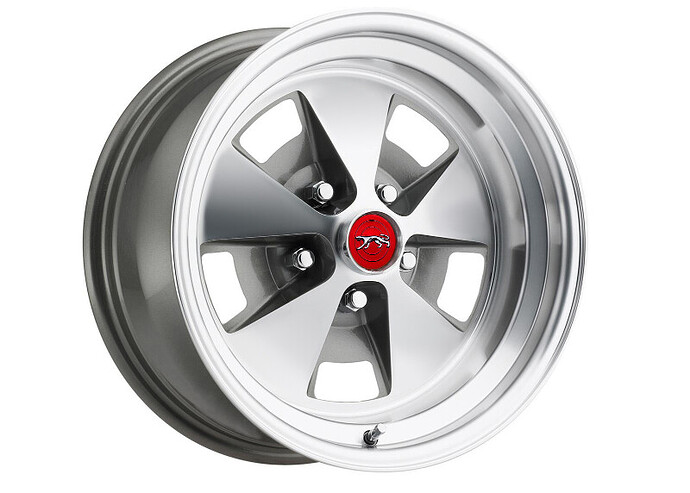 What do you guys think? Retail would be somewhere in the neighborhood of $150/ea. and would probably be offered in 15"x7". Lug nuts and center caps not included, of course.