Hi everyone,
I'm new in this forum, so a few words to do a little presentation.
My name is Bruno, I'm a Portuguese guy who lives in France (so sorry for my crappy english).
I'm the new owner of a 67 cougar that I bought a few weeks ago. Car comes from California, and its right now on is way to France.
A pic form the day when it lefts is old owner: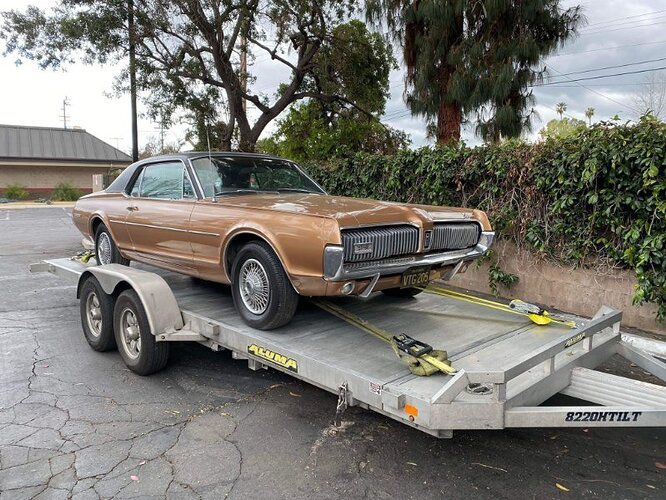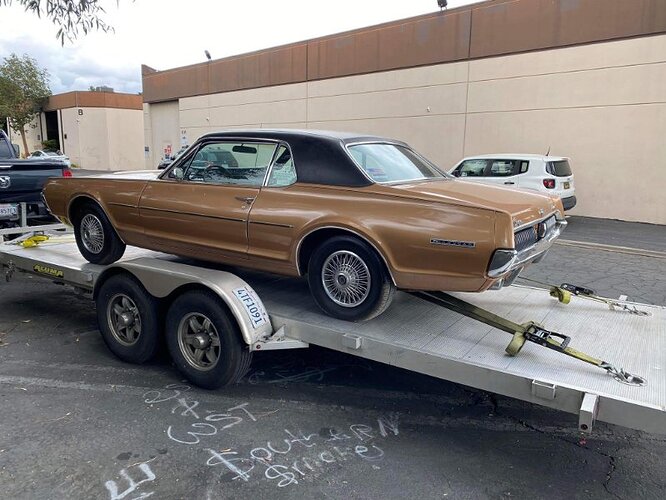 It seems on a really good condition.
Certainly there are some things to repair and to restore, and I'm sure I will need your help sone or later.
So thanks for letting me joint this community and see you guys on the forum