I did the stripes in 1976, a few years before the producers of Starsky and Hutch stole my idea.

Actually the strips were a way to hide the parking lot dings. It had been repainted only from the pin strips down before I got it and the paint was quite brittle. It didn't take much of a hit to pop a decent size chip off it it.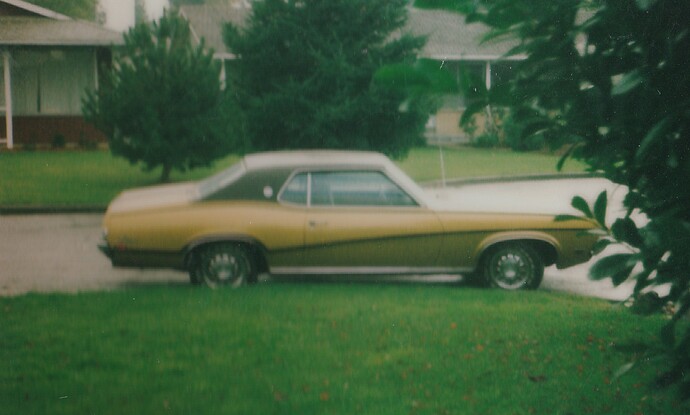 But it was a lot of fun… Some parts from it are still in my shop 48 years after I bought it.